Main Page
Jump to navigation
Jump to search
Welcome to
The
Proofreading
Wiki, the workshop space for

The
Professional
Wordsmith.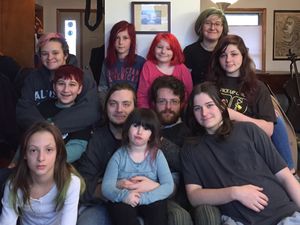 This wiki contains 3,670 entries written by TPW.
Budget for True Pagan Warrior
Patheos Pagan
Budget for Panthea
Budget for New Paltz Monthly Meeting
Spark
monthly meeting
Budget for TPW
substack
stocks are the first investment, and can be used to experiment with more complicated vehicles like cryptocurrency and real estate
Pick one: affordable home ownership or building wealth through real estate, because these may be contradictory
medium
deadlines: why they matter even without print
third person: it creates the necessary journalistic distance
words mean things and have power and that power can be misused such as "literally"
in praise of standard language and the importance of dialect and jargon
title case: why it should be eliminated
try to
motion v move a vote
incidents v incidence
when the grammatical is the enemy of the good, like using "so" and otherwise starting sentences with conjunctions
between: 60 and 80, or 60 to 80?
recurring or reoccurring dreams
batter or batten down the hatches
journalistic integrity and opinions are not mutually exclusive
in praise of pronouns
avoid unnecessary words, say the sages Strunk and White
punctuation doesn't need to be spoken because it's pronounced (quote unquote, parenthetically, dot dot dot, uptalk)
Budget for Hudson Valley One
25
due Jun 19: Senior citizen group move The New Paltz & Gardiner Seniors are moving their meetings from the VFW to the New Paltz Community Center. Interview the group's president Phyllis Maier at (845) 255-6878.
26
27
28
Budget for Llewellyn Worldwide
Fnordtronics